"You can't steal something that's designed to be given away free."
Surprisingly i have never seen the original Tron movie despite it being one of the most well known sci-fi movies ever but whats more of a surprise is that sci-fi is my favorite genre and i haven't seen it so with that it still took a while for me to finally get around to watching this movie but damn was it awesome. I knew that the critics didn't care for the movie but seriously you can never take what they say on faith and you just have to watch the movie for yourself and when i finally did i found myself liking it more then others. The film boast amazing visuals with top notch CGI, a likable cast, a decent story, and a spectacular soundtrack but where the film fails is how predicable it and its characters can be at time also that i didn't care for the whole father son relationship story arc in the film and it seem to slow it down. Still though i had a really enjoyable time watching this movie and would highly recommend it to people that have yet to see it.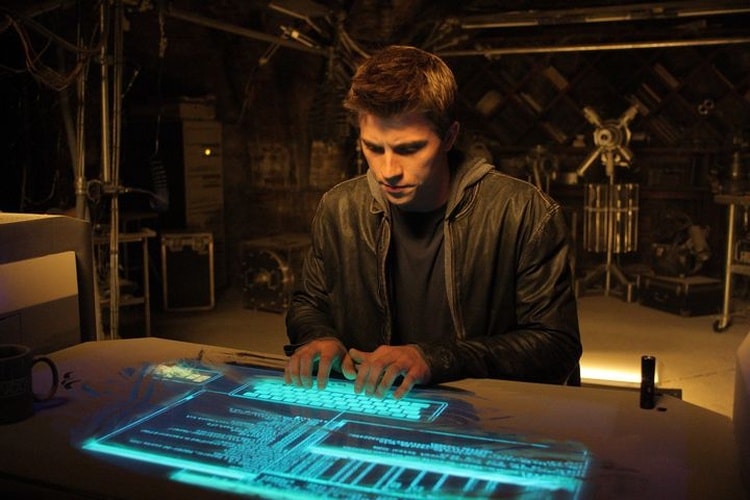 The film follows Sam Flynn (Garrett Hedlund) and after talking to his fathers friend Alan who received a message from his father Kevin Flynn (Jeff Bridges) who has been missing for the past 20 years, Sam goes down to his dads old video arcade place to check it out. He soon finds a old computer and after messing around with it he unknowingly transports himself into a digital world known as "The Grid". He is soon caught and taken to what is called "The Games" a huge arena where a bunch of programs fight each other with their digital identity discs. This was one of the most thrilling parts of the movie seeing Sam fight against the programs then seeing him fight on the motorcycles it was a spectacle to watch with an amazing use of CGI that was a absolute wonder to look at.
While in the games Sam is rescued by a mysterious person we soon come to learn that this is Quorra (Olivia Wilde) she is his friends with his father and is taking him to meet him. From here we find out why Sam received the message and its not for the reason he was thinking, now its up to the three of them to stop Kevin's evil digital clone Clu who has gone mad with trying to make everything perfect resulting in him committing genocide on a entire digital race called ISO's. The story does have its fair share of plot holes with some being minor and some big still though in the end i enjoyed its story and its flaws weren't that big of a problem to me as it is with others. My favorite part of the movie i would have to say was the Club scene for sure DAFT PUNK in the DJ booth blaring some great tunes while we get to see a kick ass action sequence also seeing Olivia Wilde kick some ass was just totally awesome.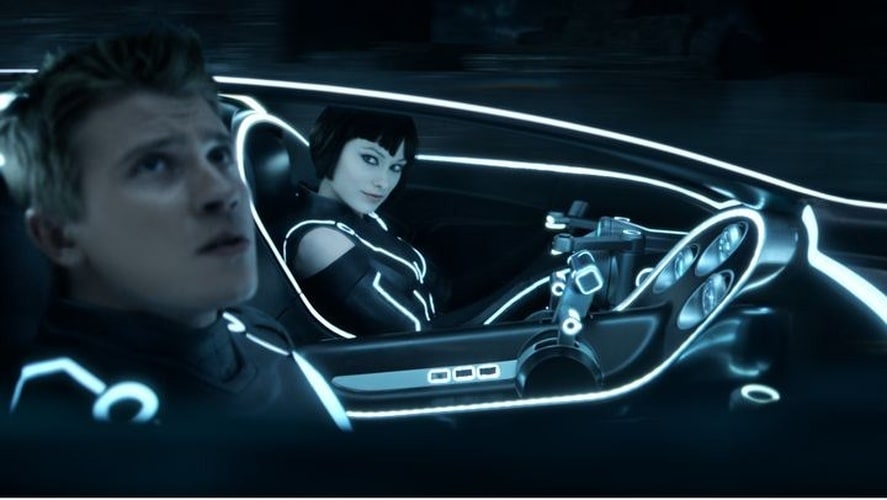 Overall i give it a 7.5
Now i know some people didn't like the younger digital face of Jeff Bridges but honestly its not has bad as what people make it out to be and to be honest i was rather impressed by how it looked now i didn't see it in theaters and maybe they touched it up a little more when they released it out on Blu ray/DVD but i cant say. Other then that i absolutely loved Olivia Wilde in this she looked simply gorgeous and her character was awesome. It would have cool to see a bit more of Tron though as he was totally kick ass in all his parts.